We now offer awnings for various recreational vehicles from the Italian manufacturer Fiamma. The company looks back on a long tradition and expertise in the areas of awnings and awnings. This long experience reflects the high quality and stability. In addition, Fiamma offers a suitable solution for almost every vehicle.
The exclusive and partly patented features of Fiamma awnings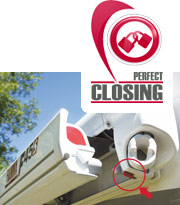 Auto-Lock & Dual Security
Fiamma manufactures the only awning with silent opening thanks to the German TÜV certified Auto-Lock self-locking winch safety system: with its exclusive long life Aluminium mechanical parts, it offers you a quality product vastly superior to other comparable noisy hook release mechanisms on the market. The security of Fiamma awnings is also guaranteed by the Dual Security system. The device indicates the correct closure of the front bar by two small plastic flags inside the side end caps.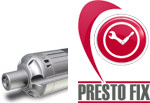 Presto Fix
The Fiamma Awning is the only awning with a patented adjusting system that enables you to gauge the closing of the front bar. If over a period of time, one side should stop closing perfectly due to fabric and arm movements, you can use the Presto Fix to realign the closing of the front bar.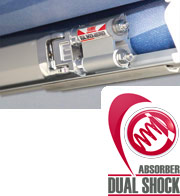 Dual Shock Absorber
Only Fiamma has the Dual Shock-Absorber which protects both your vehicle and your awning. The arms are fixed with the certified double bolt system "Double-Block" which grants more stability and ease of regulation.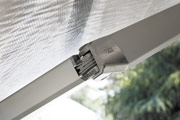 Extra-Strong Arms
Highly resistant reinforced articulated arms with strong 3.5 mm wire cables. They are proof tested for more than 10.000 cycles of opening and closing and can maintain a steady fabric tension of up to 32 Kg.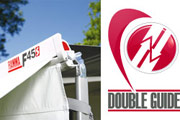 Double Guide
All Fiamma awnings are equipped with a double guide on the lead bar allowing the installation of two front panels, for example: Privacy Room and Sun View XL, Blocker and Tie Down S, Sun View XL and Awning Hangers.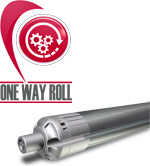 One Way Roll
Have you ever completely retracted your awning only to find that the canvas has rolled the wrong way around the roller tube, meaning that it no longer closes? Not possible with a Fiamma awning! The One Way Roll is an ingenious patented mechanism that prevents the canvas from ever retracting the wrong side of the roller tube. You can't go wrong!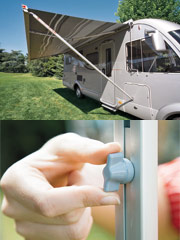 Secure Lock
The telescopic system of the legs with manual locking allows the regulation of the lead bar height. This system allows you to regulate the height of the awning according to your needs. Fiamma Awnings have a dual fixing possibility for its incorporated legs: to the wall and to the ground.